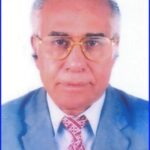 A. V. Jayaraman who served as vice president of Kartik Fine Arts, a prominent sabha in Mylapore passed away on October 24.
He was a longtime resident of Mylapore before moving south of the city.
Jayaraman was part of the founding team of this sabha way back in 1975 and remained with it for the past 45 years.
He was a chartered accountant by profession.