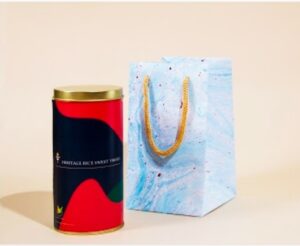 This Deepavali, Spirit of the Earth store in Mylapore is offering a variety of laddus for sale.
Packed in tin boxes, the laddus are handmade using artisanal heritage rice from the store's farm in Manjakkudi, in Thiruvarur district.
Each tin will consist of 15 pieces of assorted laddus. The tins come packed in a handcrafted paper bag.
Price Rs 299
At 4, Srinidhi Apartments, Desika Road, CIT Colony, Mylapore. Open from 10 a.m. to 5 p.m. Ph: 24987955/9500082142