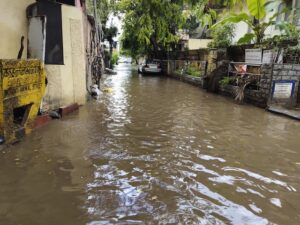 It rained on and off and on and off this Saturday but the rainfall through the morning left many a Mylapore street flooded.
Water could be seen stagnating in some streets that we checked out by about 11 a.m. Among them, Indiraniammal Street that is near P S Sivaswami Salai off the Vivekananda College campus and Luz Avenue's streets, especially the 5th Street where the water was packed between the boundary walls on either side of the street.
Inner streets too got flooded. Example, Chitrakulam North Street.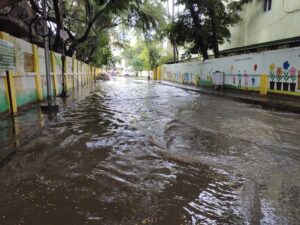 It was evident that in all these streets the channels to let the rainwater flow out quickly were either blocked or absent.
As the monsoon progresses, many of these streets will witness flooding and cause misery to residents who live in these areas.