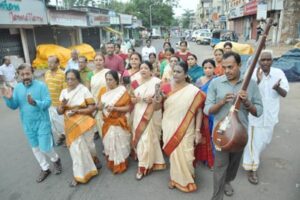 One familiar group who make the community of margazhi bhajan singers has been missed this season.
The group draws its heritage to musician-composer-singer Papanasam Sivan who used to lead a group in his time.
Sivam's daughter, Rukmini Ramani used to lead this group of mostly women down the mada streets of Mylapore but this year she decided to give it a skip due to the virus situation.
"Some of us are old and we didn't want to take the risk,"she said.