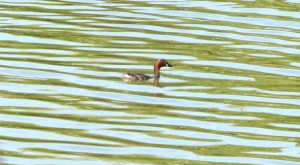 The annual HSBC Chennai Bird Race is a fun and educative event. It provides for birders and outdoor enthusiasts to group and, from dawn to dusk, hit the road, run across to nature spots in the city and its suburbs, record all the birds they sight and share their records with the participants.
This is a Madras Naturalists Society ( MNS) event.
This year, in the event that was held recently some 15 teams took part and they will come together online to discuss their finds.
The meet is on Zoom on Sunday, Jan 31, 2021 at 10.30 a.m.
Meeting Details: https://us02web.zoom.us/j/89930580719?pwd=Y0NxOVdtTGpTRnREZE4wL3N2TmJQdz09
Meeting ID: 899 3058 0719  Passcode: 844861
This meet is open to all.
Says G. Vijaykumar, MNS secretary, "Though the pandemic regulations are on, we conducted the event on a low profile and want to meet online to talk about the experience."
Adds K. V. Sudhakar, a senior MNS member and San Thomite, "Besides birders, the Bird Race excites those who love the outdoors, because it takes them to spaces they may not have visited and may also get them into birding."
MNS has been carrying on with some research study projects the past months but suspended its monthly meet of its members.
If you wish to become a member ping Vijaykumar  at 98400 90875.
Thanks…and take good care.
Vijay