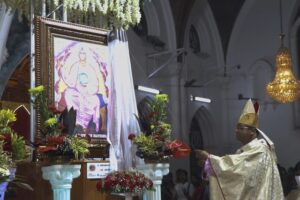 The image of God the Father, considered by Catholics to be part of 'the trinity in one god' was installed at the St Thomas Cathedral in San Thome on Sunday ( Feb.7).
The event took place at the evening Holy Mass at the church with archbishop Rev. George Antonysamy participating and celebrating the Mass.
This event was curated by a prayer group in Ayanavaram.