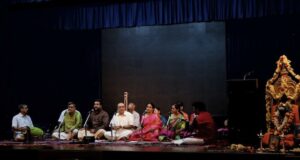 Two Thyagaraja aradhanas were held in the Mylapore zone on Tuesday ( Feb.2) to mark the samadhi of this great Carnatic music composer in Thanjavur.
The first was held in the morning at Bharatiya Vidya Bhavan where a few artistes and rasikas participated; it was held in the main auditorium. The event was the first live one to be held after the shutdown due to pandemic regulations last year.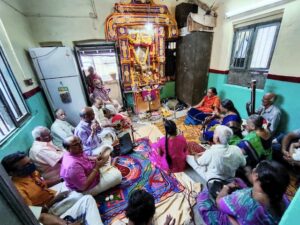 Later that evening, a more intimate and warm tribute was paid at a private home in Mathala Narayanan Street, Mylapore where a few artistes and their students sang the pancharatna kritis; the portrait of Thyagaraja was finely adorned.
This event here has been a long- standing tradition.