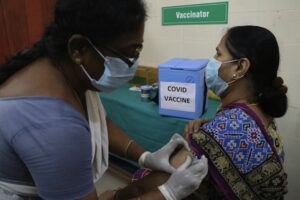 The vaccination service at the Urban health Centres run by Chennai Corporation are coming in for much praise from residents who have got the jab here.
Many have been posting pictures and comments of their experiences here.
Balasubramaniam, a community activist in R. K. Nagar says, "We are using the facility in two local area centres for our seniors and the process is a success story."
He shares the message a senior couple shared, saying the service was courteous. Another said that 'both their in-laws too the jab and it was a smooth experience."
Similar sentiments have been expressed about other UHCs, including the big one on C. P. Ramaswamy Road, Alwarpet.