Minutes after the state announced the lockdown in Tamil Nadu was extended for 7 days and that there would be a weekend window to shop and travel out, shoppers were seen queuing up at all the leading stores in the Mylapore zone.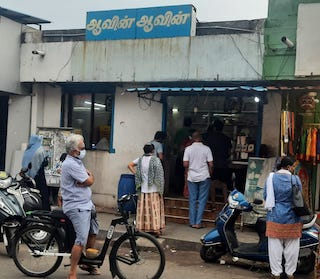 One popular cooking oils store had some 12 people in the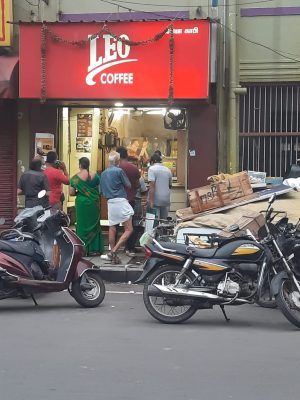 queue on R. H. Road while the Aavin store on North Mada Street had a dozen and more joining the queue.
South Mada Street was also abuzz.
Photos: S. Prabhu