North Mada Street, which comes alive at festival time does not have that buzz now.
Today, a few hawkers set up stalls to sell a variety of images of Vinayaka, prices ranging from Rs.200 to Rs.1500. And a few others sold decorations, including thoranams.
All the hawkers said business would be dull due to the pandemic time regulations, so they were not stocking much now.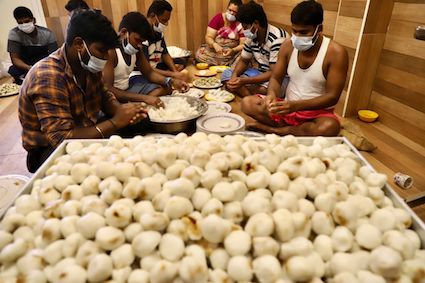 However, there was lots of buzz at Mami's Tiffen Stall in Pitchu Pillai Street, Mylapore where a dozen staff prepared hundreds of kozhukattais, to meet the orders placed by people.