The Karthigai day in the month of Karthigai marks the annual birthday of the last of the Azhvaars: Thiru  Mangai Azhvaar.
On the celebratory occasion, the Vedantha Desikar Srinivasa Perumal Temple was beautifully decorated with devotees turning up in good numbers on Friday evening and lighting lamps in line with the festive mood.
The evening was marked by a joint procession inside the temple of Srinivasa Perumal and Alarmel Mangai Thayar led in the front by Thiru Mangai Azhvaar and Vedantha Desikar.
Following the procession, the Prabhandham members presented the sacred verses of Thiru Mangai Azhavaar and Vedantha Desikar for over two hours.
Shortly after 11pm on Friday evening, Thiru Mangai Azhvaar was presented with Parivattam and a big flower garland. A sweet, sundal and puliyotharai was presented to the few devotees who stayed back till 11.30pm for the culmination of the 10-day utsavam.
All the deities at the temple were anointed with Thaila Kaappu on the occasion of Karthigai.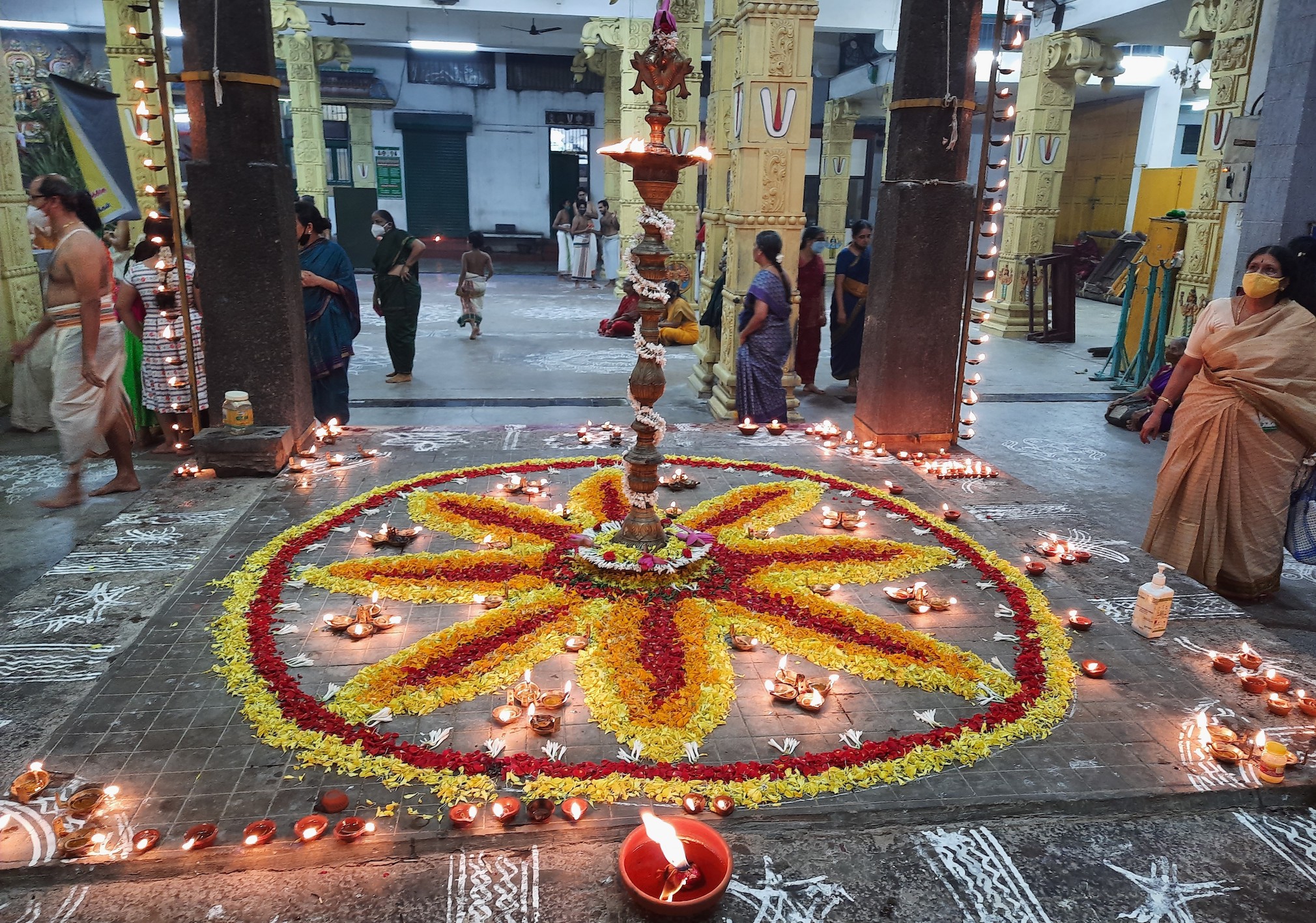 Report, photos by S Prabhu