The Sri Madhava Perumal Temple was alive and abuzz as early at 4 a.m. for Vaikunta Ekadasi, the music of the nagaswaram floating around the temple yard and beyond in this part of Mylapore.
People had begun to stream in in small numbers early and by the time the lord was taken out in procession inside the temple, that stream had increased.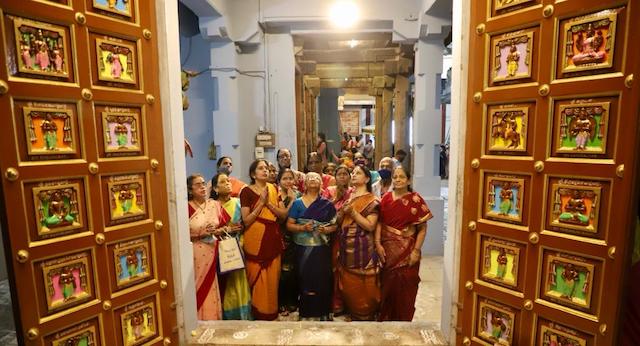 In one corner of the temple yard, a group of women sang and danced and in the stark lights, the sorga vasal, so symbolic of the day, cleaned and painted had a life of its own as people stood in silence in front of it, and prayed.