When Adithya Shivpink found his food truck sold podi idlis and vada curry and coffee in double quick time when it was parked near Saibaba Temple in Mylapore two years ago when it operated there, he was convinced he had to open a little restaurant in the heart of Mylapore.
And so, the 'Nei Idly Sambar' food joint opened on the edge of Chitrakulam West Street between pandemic time lockdowns. For some months now, this joint is open through the day.
Nei idli-sambhar, podi idli, filter coffee, green chilly tea and coffee kesari top the menu here. But Adithya finds his joint is not drawing lots more of hungry foodies yet.
Perhaps, the joint is lost in the crowded hole-in-the-wall stores and in the vegetables hawker street stalls.
Adithya ( seen below), who has been pursuing his career as an actor and got into the food business as 'backup', is still patient, keen to welcome more foodies.
His partner, Ashwin Kumar who brings in the funds has also been patient but restless.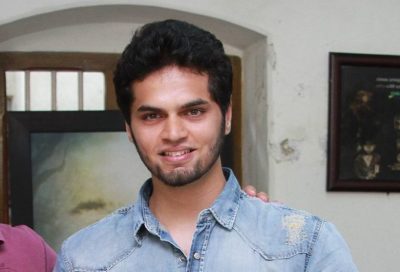 What keeps the duo alive is their catering business.
Elai sapaddu for social events, snacks at corporate events, snack boxes served at media meets or store launches. All served from the central kitchen in Teynampet.
So why doesn't he bring back the popular food truck to Mylapore?
"We want to focus solely on our Mylapore restaurant," says Adithya. But if he finds someone who will rent him space for his truck, he may be consider re-opening it on the other side of Mylapore.
For now, he wants to sell daily, more and more nei-idlis, idli-vada curry and coffee from the Chitrakulam nook.
The food joint is open 7 a.m. to 10 p.m. Call 9840561061.