This was a hurriedly-curated milestone event. But when it was executed, the community at St Anthony's Girls H S School located on Madha Church Road were a happy lot.
The milestone – 125 years of the school started by the Bon Secours congregation of nuns who first moved here from Pondicherry – was to have been held two years ago. The pandemic kept sabotaging plans.
Finally, it was held on Friday at the auditorium of San Thome Hr Sec School, just up the road.
State education minister Anbil Mahesh Poyyamozhi was the chief guest.
The morning started with Holy Mass celebrated by archbishop Rev George Antonysamy, attended by senior school students and nuns of the congregation.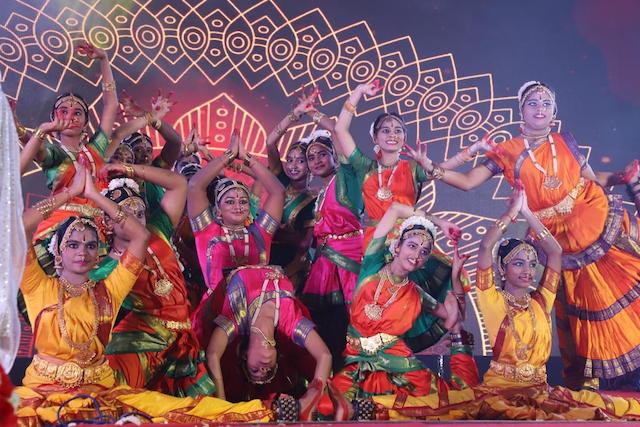 Then  followed the formal event with the minister taking part. He was given a formal welcome by the student leaders and the band outside the auditorium.
A special souvenir was released.  The toppers in Class 10 and 12 for the year 2021 were honoured on stage.
Also, the school and the congregation gifted 50 students, economically poor and good in academics, with a fixed deposit certificate valued at Rs.5000.
Other guests at the event were Congress politician, Peter Alphonse, head of state minorities commission and Mylapore MLA, Dha Velu.
All the nuns who head the Bon Secours congregation were also present.