Mottamaadi Nilaa Cutchery.
That is what this annual event conducted by Sri Sumukhi Rajasekharan Memorial Foundation is called.
On Sunday, May 15, the event for this year was held on the terrace of an apartment on Srinivasa Avenue in R. A. Puram.
The idea behind this event is to organise a moon-lit music and dance medley concert on a terrace and serve guests and artistes a dinner of traditional food.
Foundation members, who are better known as the Mylapore Trio – S. Surendranath, S. Amarnath and S. Aparna and their family – host this annual event though it had to be skipped during the two pandemic time years.
Says S. Amarnath who retired as professor from Presidency College, "We choose one full moon evening in summer, preferably one that falls on a Sunday to hold this event. The evening is cool, breezy and pleasant too in our city and suits this outdoor event."
Youth/teens present crisp Carnatic music and classical dance items over an hour on the terrace. Their parents and guests sit all around. Later, dinner is served.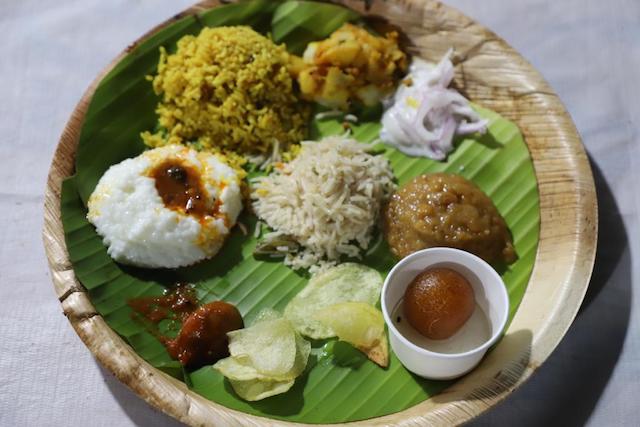 Sunday's menu included ghee vegetable rice, akkaravadisal, potato fry, curd rice, chips, pickles and gulab jamun.
<< DOES YOUR COLONY / ASSOCIATION hold such events? Share a report on it – mail to mytimesedit@gmail.com