For long, the heritage campus of Queen Mary's College has presented a run-down look ;  decaying old buildings, wild vegetation, waste lying all around and temporary structures lying around this off-Marina campus.
In recent times, an effort is being made by the college faculty and students to improve the environment. The members of the NSS ( National Service Scheme) are developing a forested zone and waterways/pond at the front end of the campus, the area on the north-east side.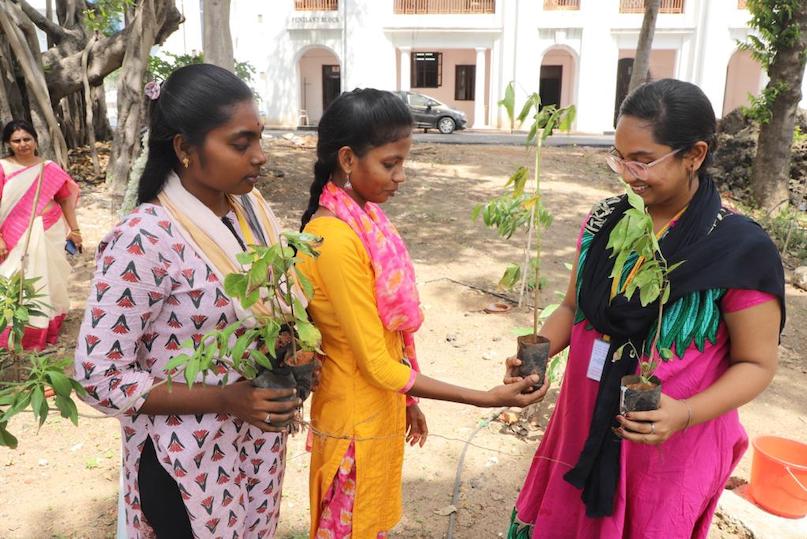 Overseeing the transformation is college principal, Uma Maheswari.
The students have assisted in clearing this area of waste and in planting a variety of saplings and now water these saplings. On Saturday, a group of them were seen clearing dry leaves and twigs and watering the saplings.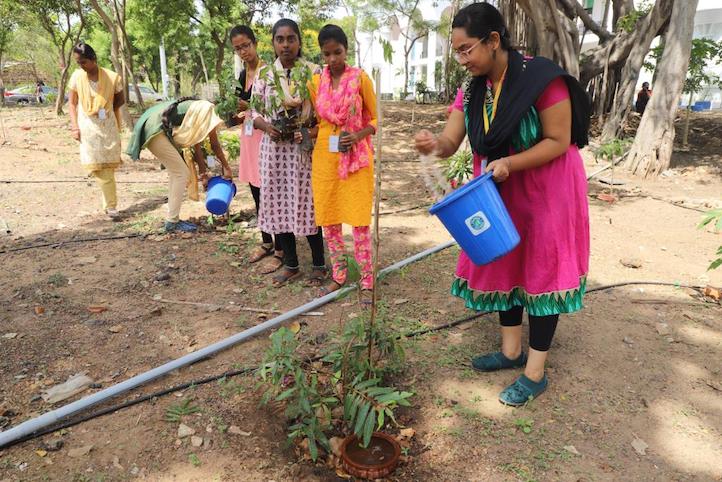 Waterways have been dug up and a small pond created; this to tap the rainwater during the monsoon season and recharge the ground and hopefully, also let water hold up in these waterways in the pond.
Says Dr. Eswari Ramesh, who teaches economics and is in charge of the NSS, "We have about 500 NSS student members and some 50 of them take turns to maintain the green zone we have created."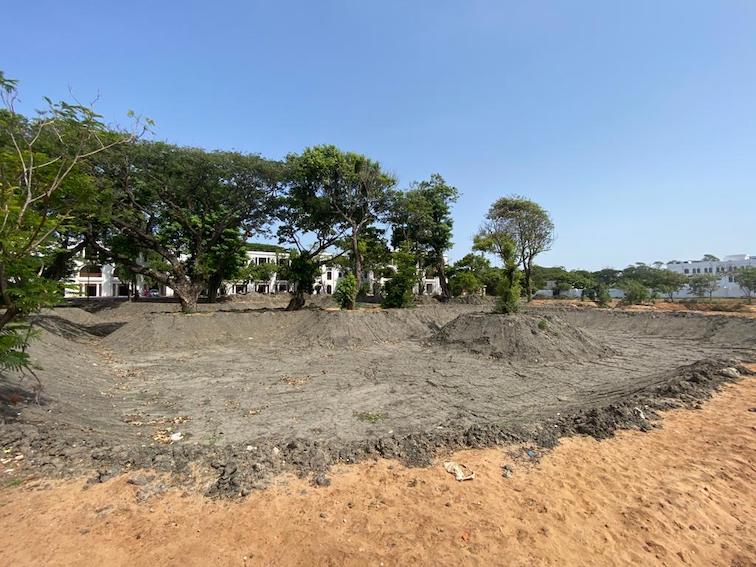 This project has been supported by Indian Oil and Coir Board along with Exnora.
Adds Eswari, "The college principal, Uma Maheswari is very keen about this project and has taken a lot of interest in it."
The other faculty members at QMC who oversee NSS projects are Dr. Vanaja, Mary Reena, Dr Murugeswari and Daya Packia Sherin.