It was the evening of laksha-deepam at Sri Kapaleeswarar Temple.
When  thousands of earthen oil lamps were diligently set up on all the steps in the temple tank and later lit by dozens of volunteers.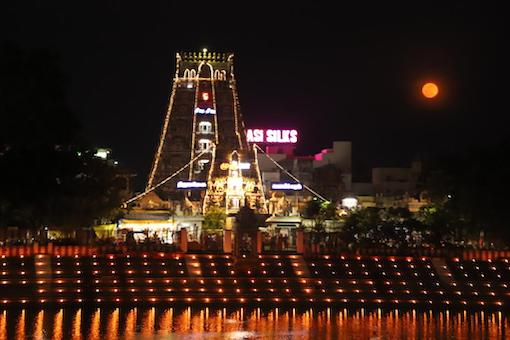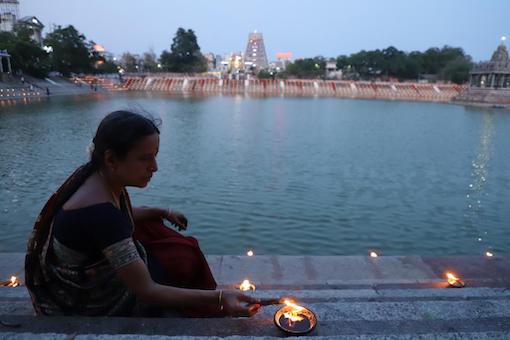 This is a recent practice and is followed by a group of devotees of the temple.
At the temple, the annual Thiru Kalyana Utsavam of Saivite saint-poet Thiru Gnana Sambandar was celebrated. ( Photo below)
Legend has it that Thiru Gnana Sambandar attained mukthi immediately after his wedding and merged with the Lord.