Sri Velleeswarar Temple on South Mada Street, Mylapore was packed on Tuesday ( June 14) evening as the rituals for the thiru-kalyanam of the annual Vaikasi utsavam got underway.
People spilled on to the street, as they tried to get a glimpse of the grand ceremony.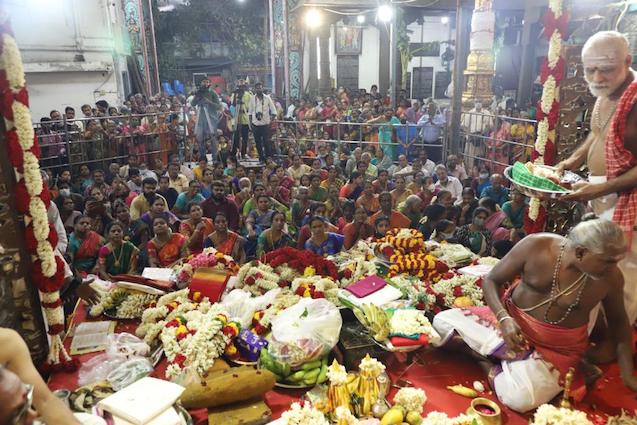 This event brought to an end the ten-day utsavam held this year after a two-year break due to the pandemic.
After the dramatic enactment of Bikshadanar and Ambal as Mohini on Monday evening, the final morning of the utsavam at the temple saw a quiet procession of Nataraja and Sivagami starting at 6 a m. ( photo below)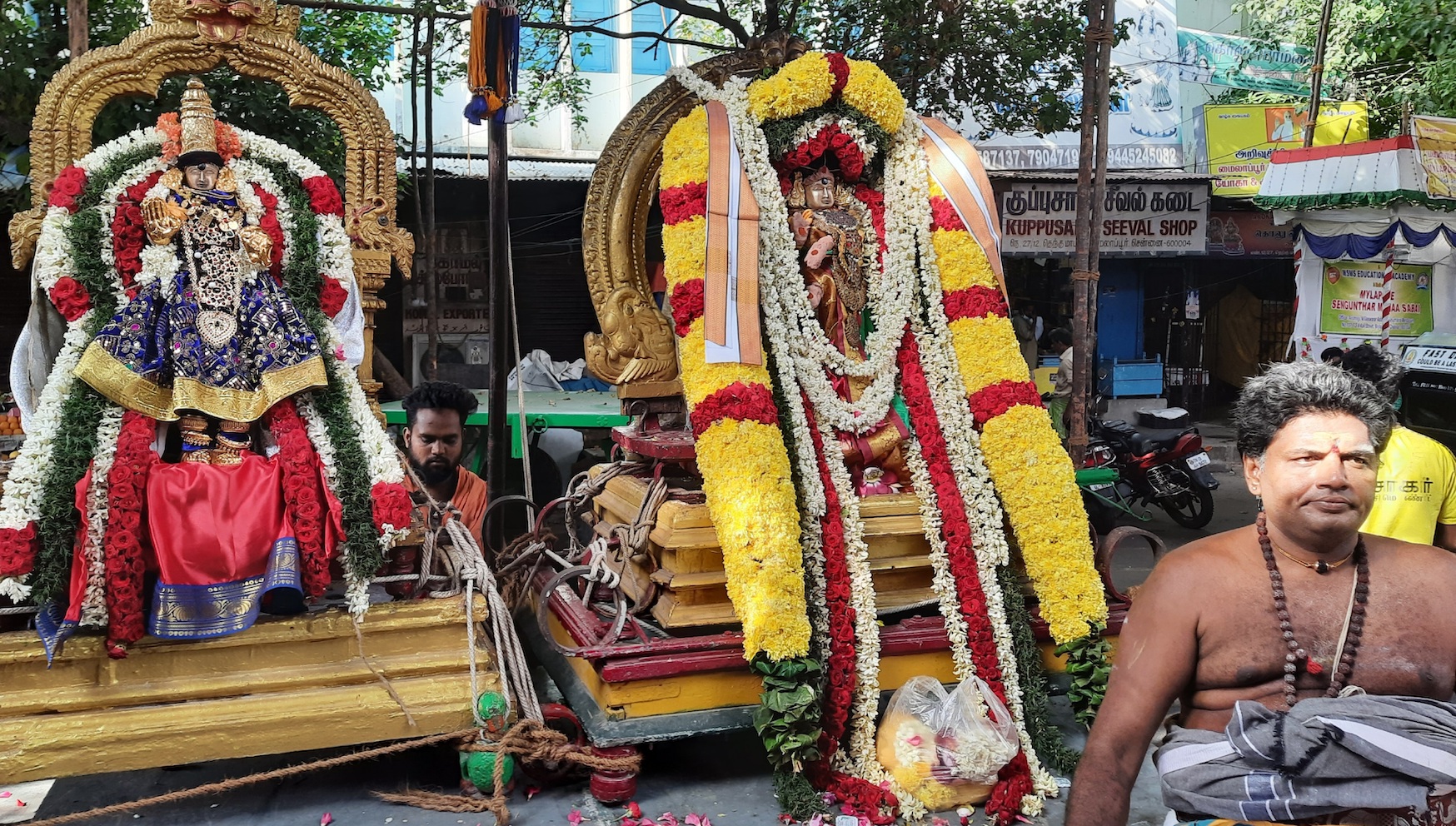 The flag was brought down late on Tuesday night after the Thiru Kalyanam celebrations.
– Report has inputs from S. Prabhu