The cloudy skies, the downpour and the messy roads did not stop music rasikas from being at the main auditorium of Bharatiya Vidya Bhavan, Mylapore.
The evening here was a celebration of World Music Day and the chief guest, US consul general Judith Ravin, besides other guests, N Ravi, head of Bhavan kendra and vidwan Umayalpuram Sivaraman were on stage to be part of the formal launch.
The Sargam Choir started the musical evening.
Umayalpuram Sivaraman presented his signature solo on the mridangam.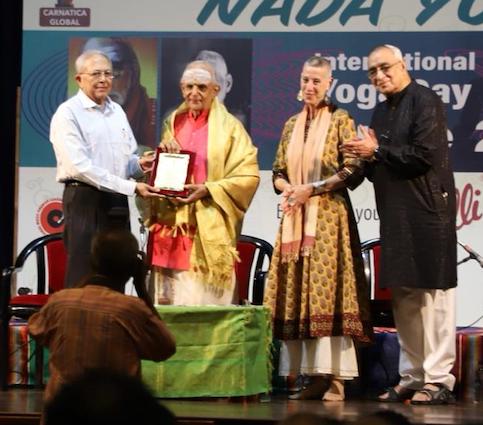 Anil Srinivasan on piano and Sikkil Gurucharan on vocal jammed next.
Then came Subashree Thanikachalam and her singers, with vintage songs by women singers and finally, veena artiste Rajhesh Vaidhya.