The residents of R. K. Nagar in R. A. Puram celebrated Environment Day in their own unique way this Sunday morning.
After meeting up in one of the streets of the nagar, the children, adults and seniors armed themselves with placards and banners and took out a procession through the colony.
The Mylapore MLA, Dha. Velu joined the community and spoke to them. The local councillor, Geetha Murali also participated.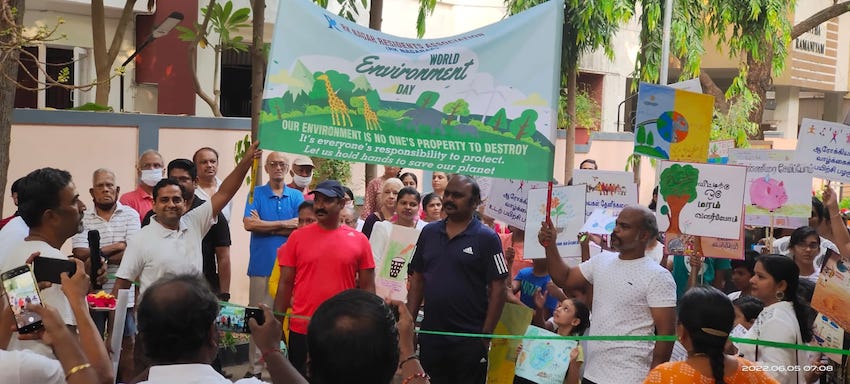 Said a key organiser of the R. K. Nagar association, "Today's event was to bring the community out for a walkathon and to create environment awareness through children of the area."
Sumitra Srikanth of Aapti Gardening Solutions donated to children, gift packs with eco friendly sugarcane bagasse pots with potting mix and different types of keerai seeds.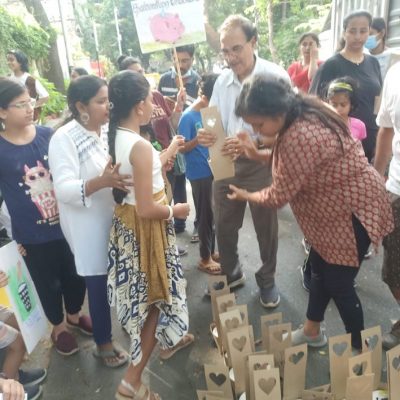 Later, community leaders pointed out to the MLA the mess that a politician has created and sustained in one end of the nagar by keeping goats, fowl, ducks and cows, using the pavement space. They asked the MLA to take appropriate action.