The overnight rains had left the Nageswara Rao Park in Luz wet though the plants and trees looked bright and very green this Tuesday morning ( June 21).
There were fewer walkers inside the park though there were no signs of rain.
Today is celebrated as International Music Day as well as International Yoga Day.
Carnatica and Bharatiya Vidya Bhavan co-hosted the morning part of an event to mark both these days.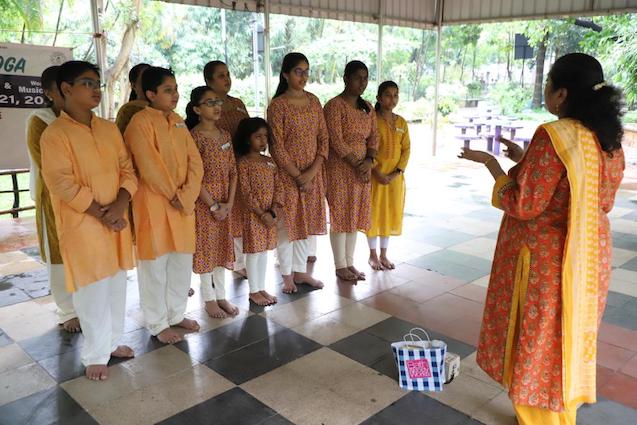 There was a short yoga session at the Chess Square, then a few members of Sargam Choir sang, conducted by Sudha Raja and finally, senior artiste V V S Murari played some soothing, meditative music on his violin.
This evening, at Bharatiya Vidya Bhavan, Mylapore there is a feast of different kinds of music on stage. 6 p.m. onwards. Open to all. To celebrate Music Day.