State Chief Secretary Irai Anbu was in Mylapore on Sunday afternoon, just before 1pm where he conducted an in-depth inspection of the storm water drain works and preparedness of agencies at monsoon time.
He was seen in Mylapore under the MRTS elevation near Saibaba Temple. 
He was accompanied by commissioner of Chennai Corporation Gagandeep  Singh and mayor Priya Rajan.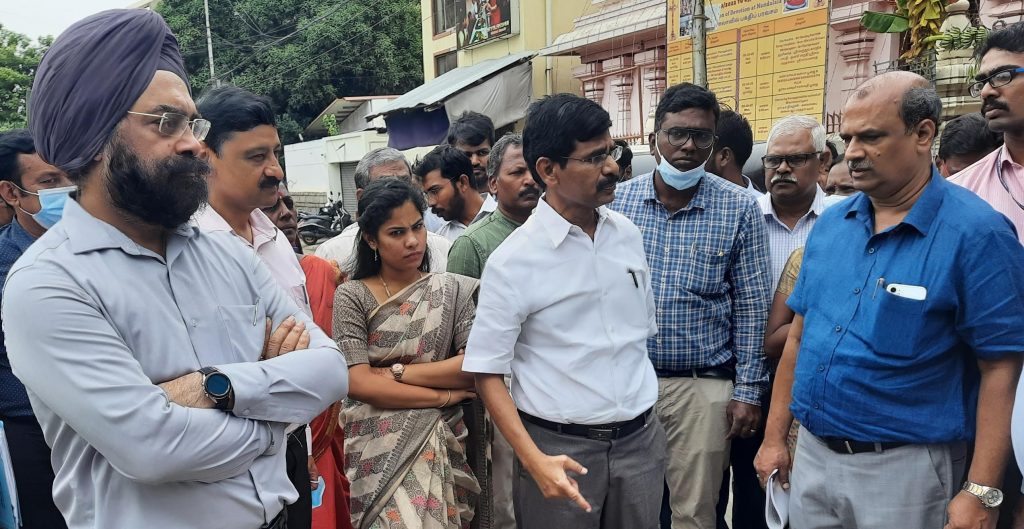 Irai Anbu went closer to the polluted Canal, along with his team to have a good look at the work.  L & T rollers were functioning inside, trying to clear muck and debris dumped inside.
He asked the local team of officers to hasten the work in this area and directed them to bring more machines if required to speed up work.
He told this team that the work should be of high quality.
He said that the area under the MRTS line near Saibaba temple is a vulnerable area.
Gagandeep Singh told this writer that the plan was to complete the entire work here in Mylapore before October 20 when the monsoon is expected to hit the city. He asked his team to provide qualitative output so that the people in the Mylapore area will benefit.
Irai Anbu is set to meet with these officers once again on the evening of October 6.
 – Report, photos; S. Prabhu