Savitri Ammal Oriental Higher Secondary School's former students, felicitated retired teachers at a Sunday event.
The alumni of Savitri Ammal Oriental Higher Secondary School from 1970 to 2020 got together and connected with the former teachers and arranged a function on November 20.
Preparations for this had been started a month ago. On the day of the event, teachers were welcomed by a live band and then they were seated on the stage. Teachers aged between 90 and 60 years were invited and were felicitated by ex-students and present students.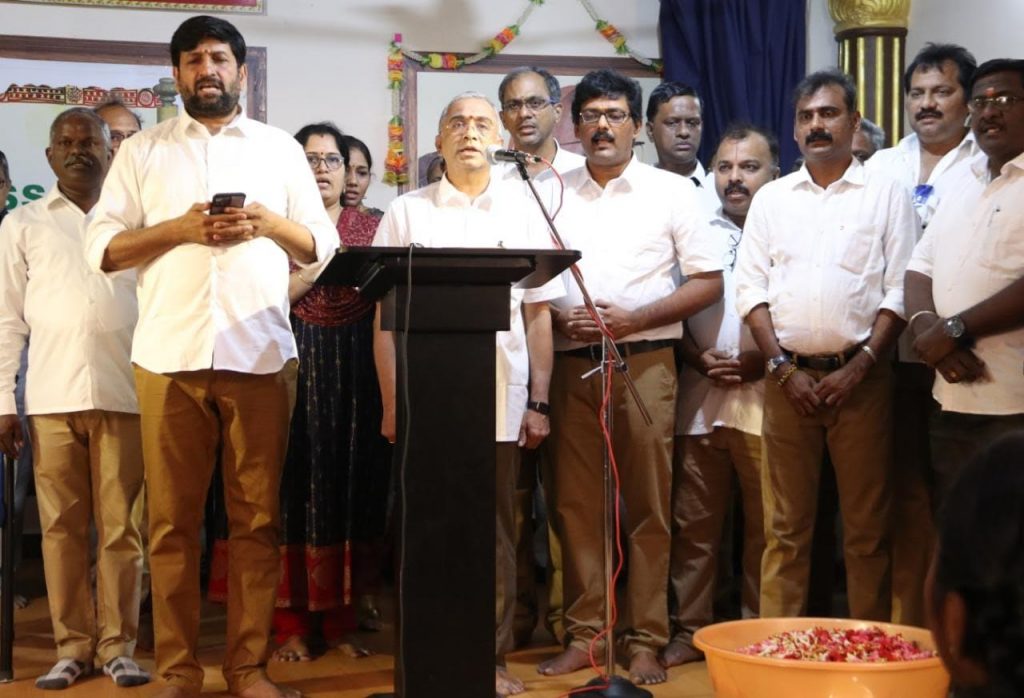 Each teacher was honoured and invited to speak after they were presented a commemorative plaque with a photo of the teacher. A silver tumbler inscribed with SAOHSS Alumni Association logo, a puja pack sponsored by Giri Trading, a sandalwood garland and shawl were presented to these teachers.
The following teachers were honoured – S. Nagalakshmi,  A. Vasudevan, V. S. Indira, G Swaminathan, V. Vasantha, A. Sridharan, K. Kamala, K. Indira, M. Sreedharan, S. Chandrasekaran, V. Gowri, K Ramanathan, N. Sudharshana, K. Anantharaman, V. Shenbagavalli, R. Sundareswaran, C.P. Subramaniam, J. Maghizham and Jagannathan
Every teacher shared with joy and emotion, their experiences with students, the management and experiences during teaching. As one of them said "We have never thought of anything other than our school and we have spent half of our life in the school and for that we express our gratitude to this school."
Many teachers remembered even the initials of some students.
Prabha Sridevan, retired judge of Madras High Court was the chief guest. Mrs. Savitri Ammal is her maternal aunt. She shared with the alumni the urgent need for smart boards for all classes.
She also said that "Sanskrit is not just about chanting some slokams… Sanskrit has many subjects such as astronomy, mathematics, geography, history and science. Everyone should understand this and volunteer to learn it and teach it to others."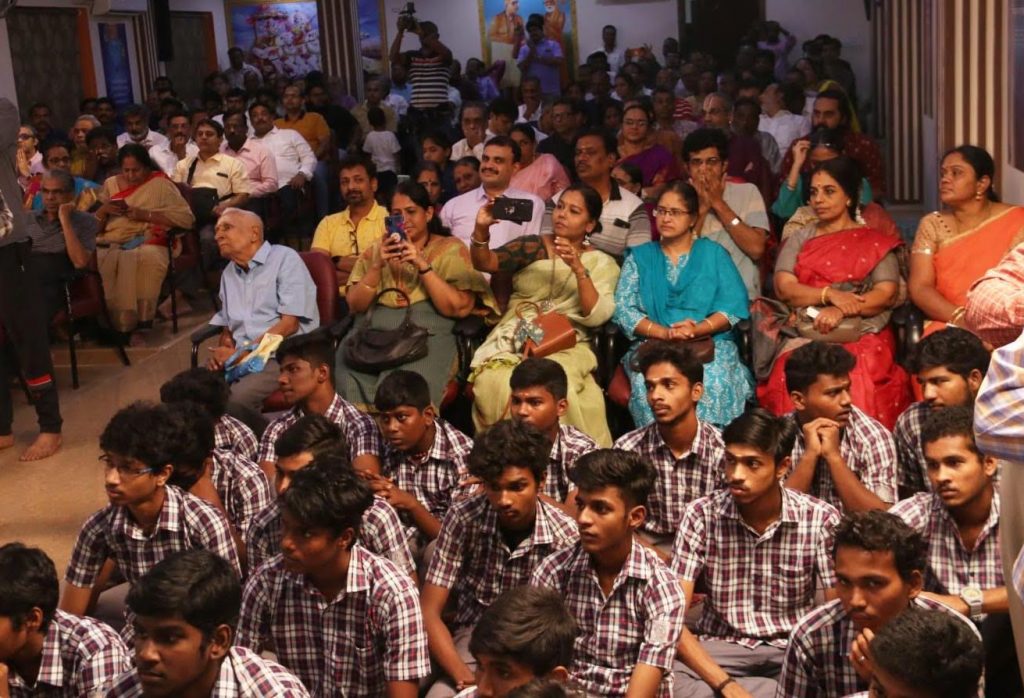 About Rs.25lakh has been collected from the alumni in the past. for the welfare of this school. The  Alumni have contributed several sports equipment, lab equipment, computers and some building blocks needed by the school.
The Alumni Association has created a Trust and registered it. The notification will be out soon, said one member.
Savitri Ammal Oriental Higher Secondary School was started in 1958 by Savithiri Ammal. It is located on Royapettah High Road in Mylapore. It was established as an Oriental school primarily to teach children Sanskrit.
Inputs, photos for this report came from T S Ranganathan