Children at Ragamalika Apartments in Mandaveli recently staged a unique arts programme. A show dedicated to famed Carnatic music composer Muthuswamy Dikshitar.
The play was titled, 'Fort St. George'il Muthuswamy Dikshitar' and the community here watched it intently.
This play was the effort that followed weeks of rehearsing – some  50 children of Ragamalika were the artistes and they even chose costumes to star in the play. A play which made Dikshitar known to those, especially the young, who knew little about him.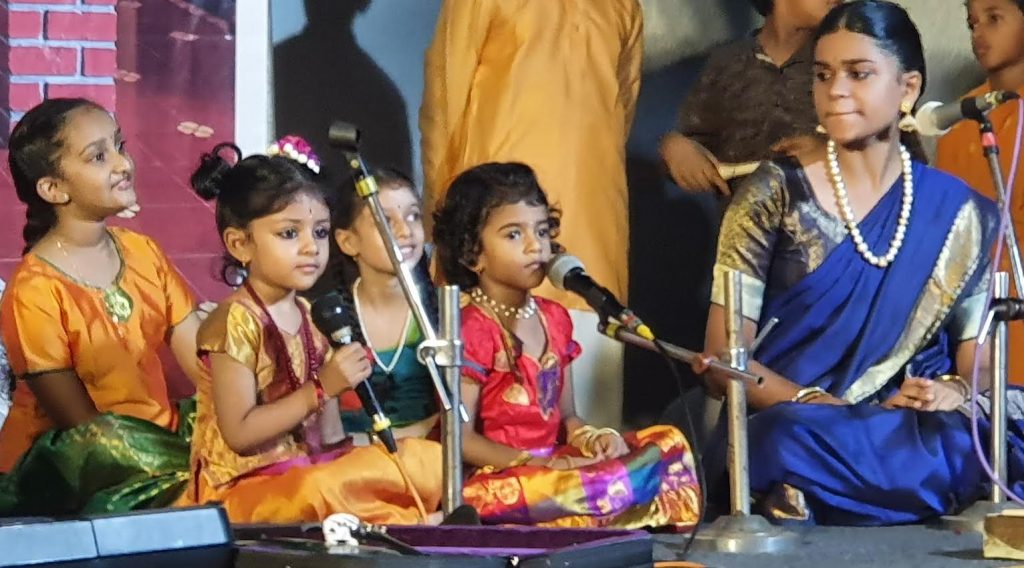 It was the play that indicated that the song – Shyamale Meenkashi – a popular song of Carnatic music was inspired by the English song, Twinkle Twinkle Little Stars.
The story of this play started in Thanjavur and transitioned to the present day; the children sang songs composed by Muthuswamy Dikshitar.
'I simply loved the play,' says Vairali Balaji, one of the actors, 'And my favourite part was where they explained how musicians get their inspiration from other songs!'
Some children danced the Galopede, a famous dance from Ireland,  others sang the British national anthem.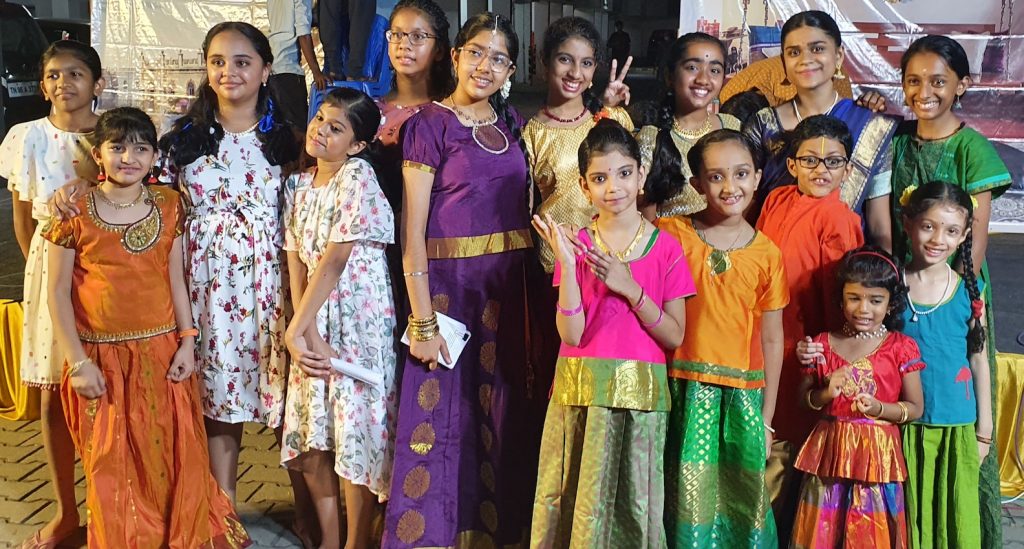 The director of the play, Hetal Somasundaram, said that she was inspired by a musical album called Vismaya. Along with, Harini Ramesh, Sumanapriya Bharadwaj and Kalyani Muralidharan, the team worked with the young actors for two months to put the play together.  Madhu Iyer, another resident, was also a contributor to this production.
The residents chipped in to donate for the expenses for lighting, sound and stage.
– Report by Yashini Venkat, student of Chettinad Hari Shree Vidyalayam, and resident of Ragamalika Apartments