The Chennai Corporation playground on St. Mary's Road has got a facelift.
Earlier this week, state minister for sports, Udhayanidhi Stalin stopped by and did the formal honours of launching the new facility and also opened a fully-equipped gym at one corner of this campus.
Mylapore MLA, Dha Velu and South Chennai MP, Thamizhachi Thangapandian was also present at this event.
The ground, popularly called Chennai 600028 ground, after this popular Tamil film that has gully cricket at the core of the story was shot here, was in bad shape after the rains.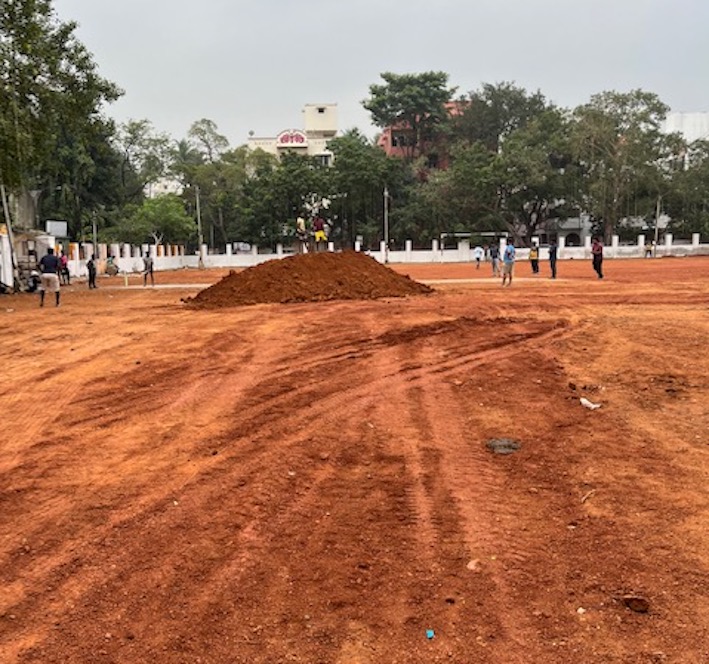 However, it is a hugely busy play space, with hundreds of youths playing here on weekends and holidays.
Days after Udhayanidhi was made minister for sports, GCC got into the act and in less than three days levelled thr ground using fresh soil and fitted the new gym too. The old gym at the other end has been locked up now.
(( )) SHARE YOUR MEMORIES OF THIS GROUND if you enjoyed games here. Post here!