For Thirunavukarasu, the maniyakaarar of Sri Kapaleeswarar Temple last weekend was the sort he endures once a year – sleepless for 36 hours. All for Shivarathri.
He arrived at the temple at 5.30am on Saturday for regular morning duty.
While the temple staff expected a big crowd in the evening and through the night, the stream of people was big even that morning.
The temple remained open well after 12.30pm to allow for darshan to the devotees who had already stood in the queue for two hours.
And with the Sani Pradosham to start after 4pm, Thirunavukarasu ( seen in the photo below) stayed at the temple through the second half.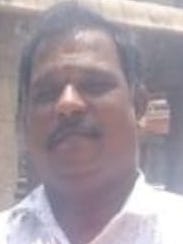 He stayed back for the four kaalam abhisekam through the night on Saturday.
On Sunday morning, he went home at 6.30am – only to return in an hour for his regular duty
and went back home only at 9.30pm after the Artha Jaama Pooja,
Tireless non-stop 36-hour service by the Maniyakaarar who rarely says no to a request.
– Report. by S. Prabhu