Young Mylaporean K. Vibushalakshmi has been excelling in equestrian at the junior level.
This 12-year-old, the daughter of B. Karthikeyan and K. Chandra is a member of Chennai Riding School, a unit of Madras Race Club.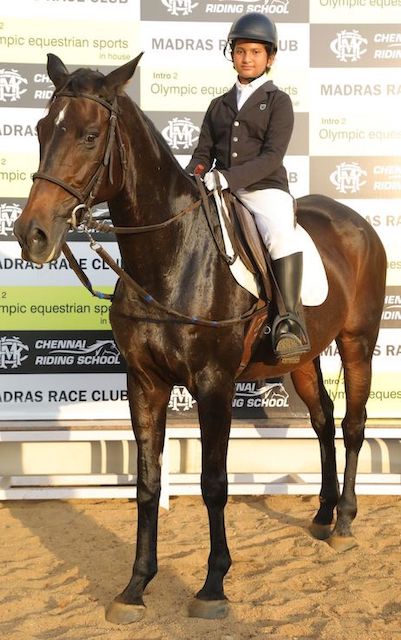 At a recent championship for riding schools, she won the gold in the dressage and the 50 cm jump events.
This Std. 8 student of Sacred Heart Matriculation School Church Park also trains in classical dance, shooting and plays tennis.