Alwarpet-based dancer and teacher Vasanthalakshmi Narasimhachari and the odhuvar of Sri Kapaleeswarar Temple, Sargurunatha have been chosen for the annual awards of The Music Academy for 2023.
While Vasanthalakshmi will be decorated with the Nritya Kalanidhi award on January 3, 2024 at the start of the Academy's dance festival, Sargurunatha will be presented the TTK award on January 1, 2024.
Vasanthalakshmi is trained in Bharatanatyam and Kuchipudi dances, studied under late guru Adyar K. Lakshmanan and then, under her late husband, Narasimhachari, with whom she performed often. In recent times, she has choreographed many dance productions.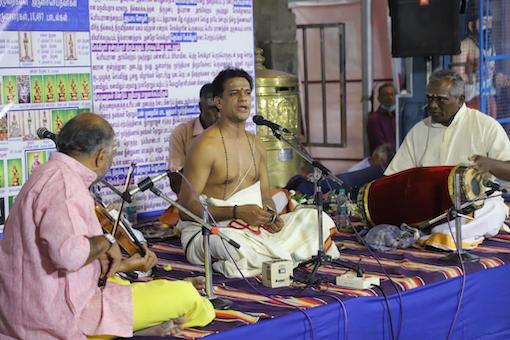 Sargurunatha has been serving at Sri Kapaleeswarar Temple, Mylapore as its odhuvar 1998 onwards.
He is known for his rendering of the Thirumurai and has recorded the 12 volumes of the Thirumurai ( songs by various ancient Tamil poets in honour of lord Shiva) and the cassettes / records have been widely sold. He is also a teacher.