Following the night long Rishabha vahana procession that lasted nine hours around Mylapore Mada Streets, the othuvars at Sri Kapali Temple led by Sathgurunathan enthralled the early morning devotees on Sunday with a one-hour-long Ekantha Sevai presentation.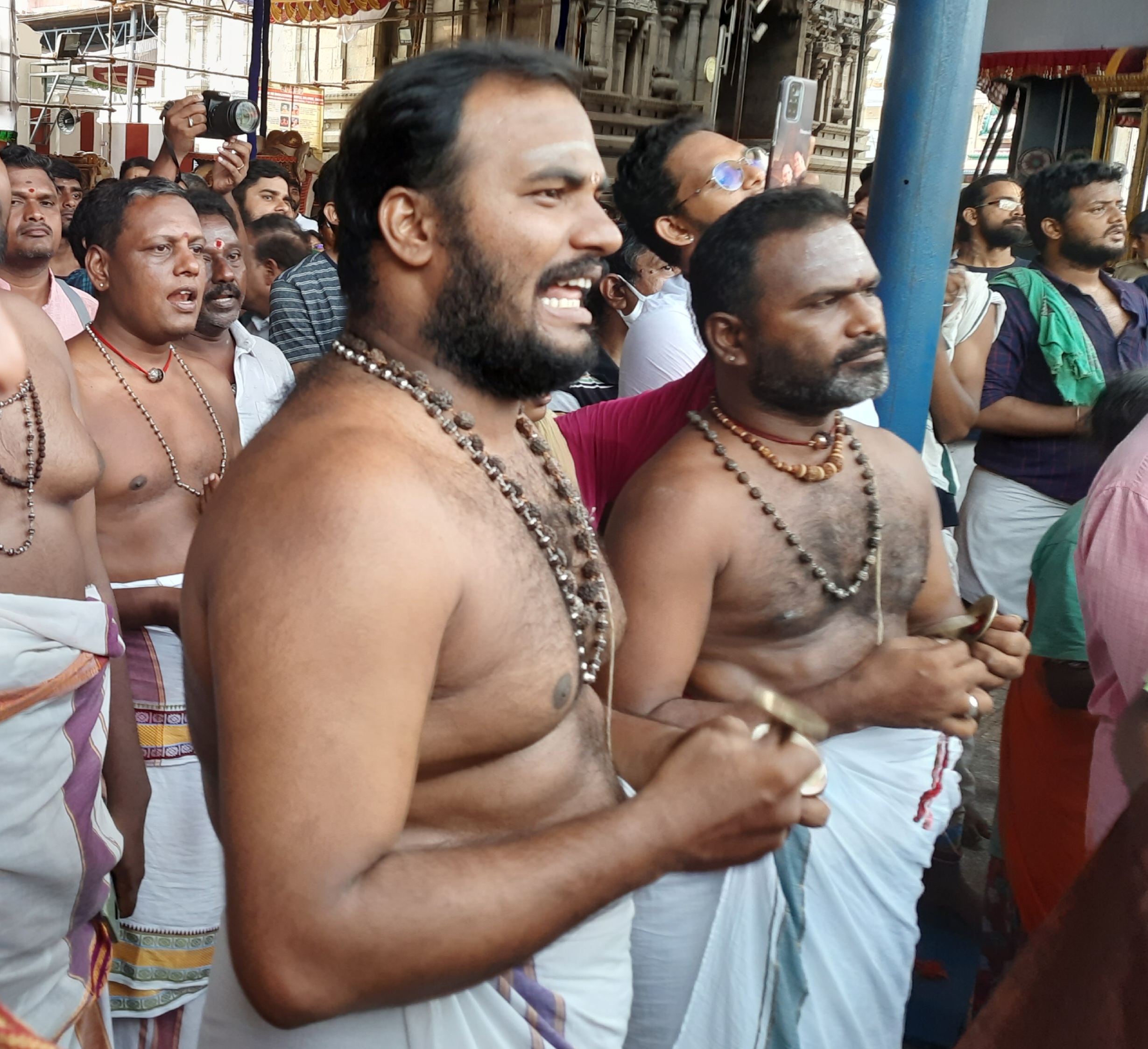 This was held around the temple prakara, they rendering the sacred Thevaram verses marking the completion of the fifth day event at the Panguni utsavam.
Sathgurunathan was joined in the brilliant presentation by teammate Vageesan and othuvars from Thiruvottiyur, Vadapalani, Aminjikarai, Sankaran Koil and Vriddachalam.
The fitting climax to the Ekantha Sevai was the presentation of aadu mayil aadu in the northern Prakara with Kapaleeswarar dancing to this lively song and the devotees singing in chorus along with the othuvars.
Kapaleeswarar headed back to the Thiru Kalyanam mandapam just before 8am on Sunday having started out from the mandapam just after 8pm on Saturday.
Story, photos by S Prabhu