The stories of sheer grit and fortitude that saw boys and girls in Mylapore schools score well in the State Board exams are still flowing in.
Take these three toppers in Std.10 exams at the Chennai High School on Sringeri Mutt Road, Mandaveli, alongside the Canal here.
Topper K. Parameswaran scored 409/500 marks. Seen in 1st photo.
The boy lost his dad two years ago and his mother manages the family and kept encouraging her son. The boy's elder sister scired 531/600 marks at the Chennai Hr Sec. School on Bheemana Street, Alwarpet and is awaiting counselling for engineering courses.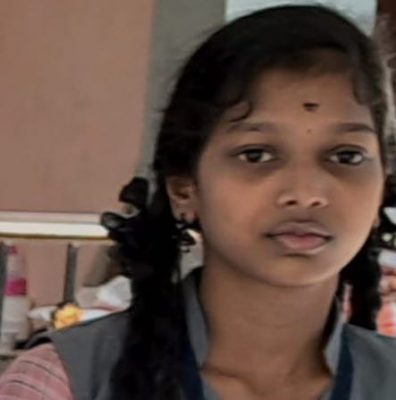 R. Kalaivani stood second in this school, scoring 389/500. She lost her mother three months before the exams began but she didn't let the sorrow overtake her. Seen in 2nd photo.
S. Nancy, the 3rd ranker in school, scored 368 marks. She is from a lower mid-class family but a studious girl. Seen in the final photo.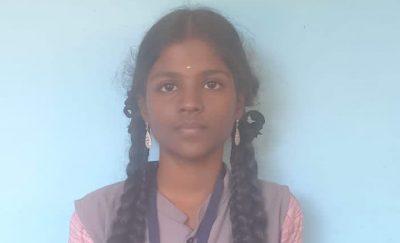 School Headmaster, Paulraj, who was to retire on May 31, said that though many students face hurdles all the way, the ones who are focussed do well but they need financial help as they plan to study further.