The annual feast of Our Lady of Visitation church in Abiramapuram was celebrated in a grand manner from May 28 to 31
The church wore a festive look and was brightly lit up. Colourful kolams were designed at the entrance of the church every evening. The church was painted and spruced up for the feast.
Parish priest Fr. T. Anthony Raj  says he got two new statues made – one of Our Lady of Visitation and the other one of saint Elizabeth. These two statues were blessed and placed in a grotto that was inaugurated on the same day.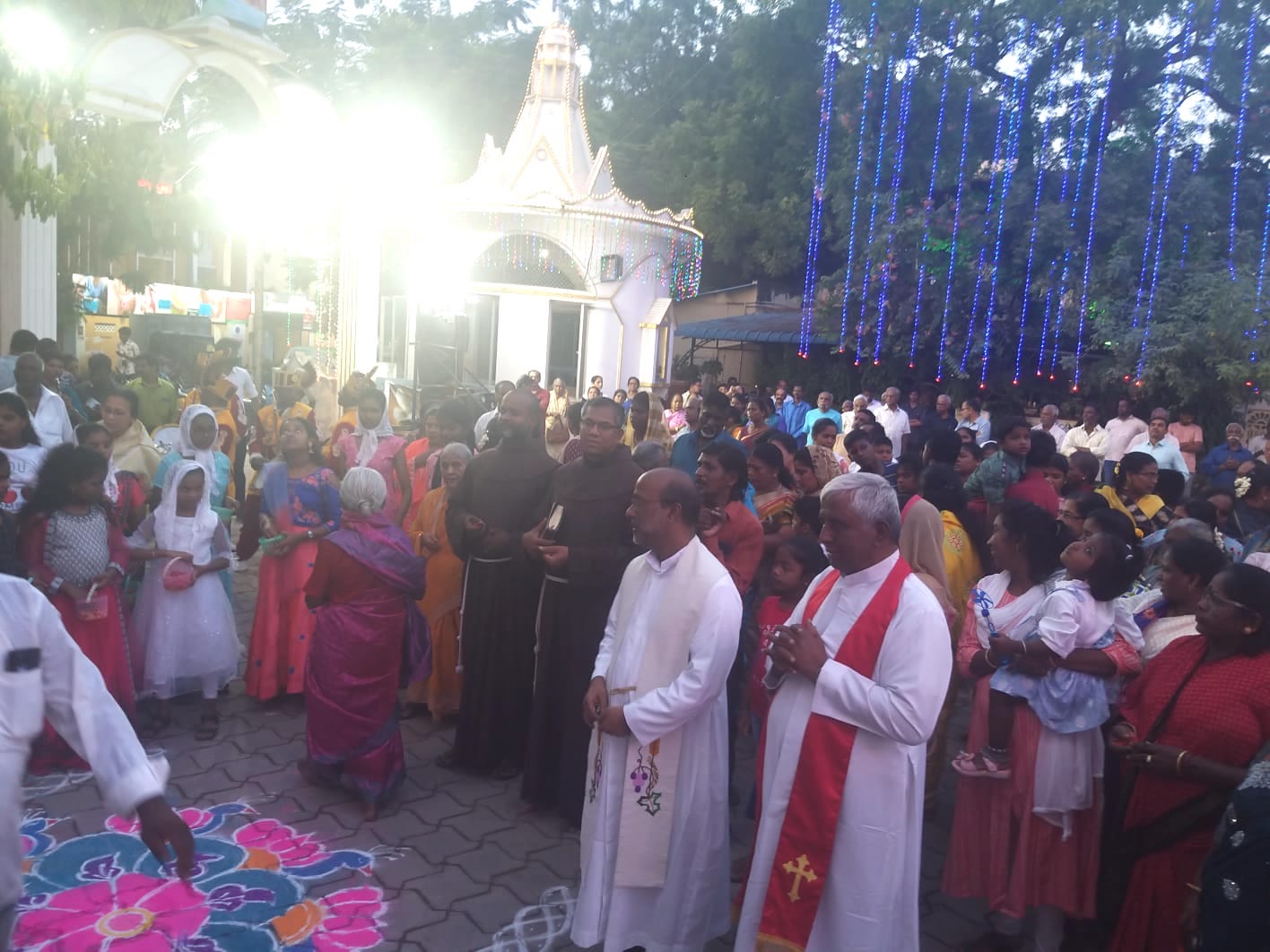 A car procession was held on May 30 evening ; usually only the statue of Mother Mary is taken out in procession but this year three statues – those of saint Michael, saint Joseph and Mother Mary were taken out in procession through the local streets.
On May 28 the flag hoisting day, ice creams were distributed to all people after the Mass.. Dinner packets were served –  (Idiyappam and chicken gravy on May 29 and chicken biryani on May 30).
In a way, the community here not only attended the religious services but also enjoyed a hot snack or some tasty dinner.
The celebration was organised by the festival committee of the church led by the parish priest.
– Report by Juliana Sridhar