Just Tennis has trained thousands of youths since 1998 and continues to attract youngsters.
Th courts at St Bede's School's playground is used by the academy to give tennis coaching to people of all ages.
"The minimum age to join is 5 years. We train kids, adults, women and professionals as well," says head coach Mohammed Fariz, who is two-time doubles national champion and is an All-India Tennis Association and International certified coach.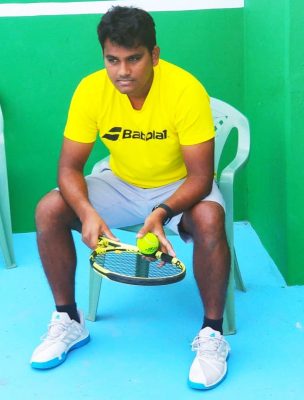 To encourage more people to take up to this sport, there is also a free trial class at this academy. Classes are conducted in two slots here – 6 to 9 am and 3 to 6 pm.
"There are two options – we have a three days per week class and a five days per week class. We have a total of 4 certified coaches here to train people," says Fariz.
Contact details: Just Tennis / St Bede's School playground / Karaneeswarar Pagoda street, Mylapore, Chennai – 600004  / Ph: 9094552100