The community of Our Lady of Guidance Church parish in R.A. Puram led by parish priest Fr. Y.F. Bosco has been celebrating the annual feast of Mother Mary from July 29.
A car procession was held on August 5 at 6.15 pm and the beautifully decorated statue of Mother Mary was taken around the surrounding streets of the church.
On the 6th of August, a Holy Confirmation service was held at 7.30 am. The main celebrant was Rev. George Antonysamy, archbishop of Madras -Mylapore.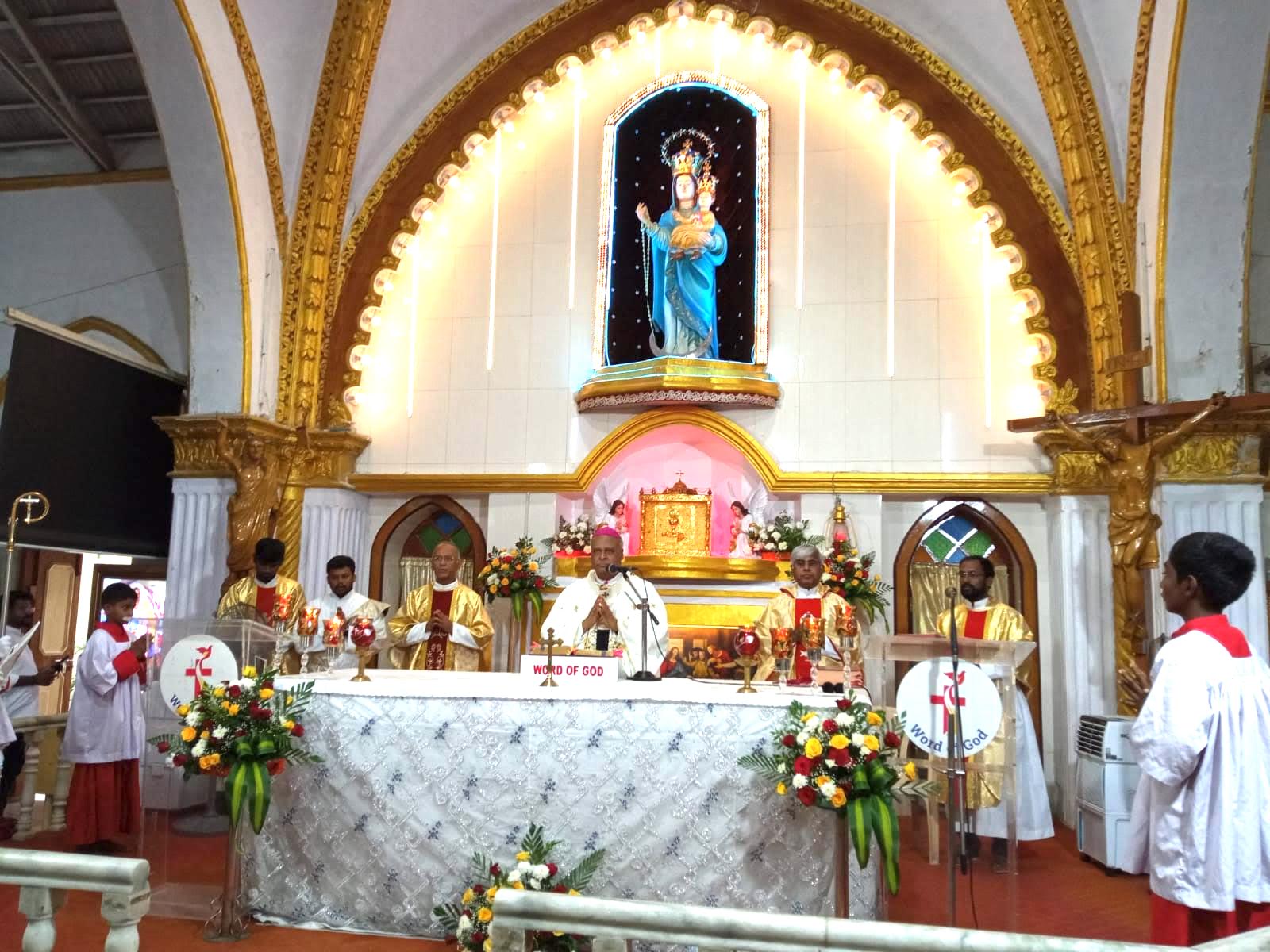 130 children of the parish received this sacrament that was given both by the archbishop and by Fr. Vincent Chinnadurai, the episcopal vicar.
In the evening, the flag was lowered and taken in procession inside the church campus before being taken into the church. This symbolically signalled the culmination of the feast.
– By Juliana Sridhar