Bharatiya Vidya Bhavan's Chennai Kendra is hosting the 'Navavidha Navaratri Festival' from Oct.16 onwards at its auditorium in Mylapore.
And some troupes who have been on stage here have really rocked the venue with their vibrant and enthusiastic performances, the like neither the Bhavan nor the regular rasikas who head here for music and dance concerts have experienced in recent times.
Take the medley of music and dance that held up the culture of Gujarat at the show at Bhavan on October 17, Tuesday.
This show as presented by 80 school students of Manilal M. Mehta Girls Hr Secondary School for girls, based in the Park Town zone of north Chennai.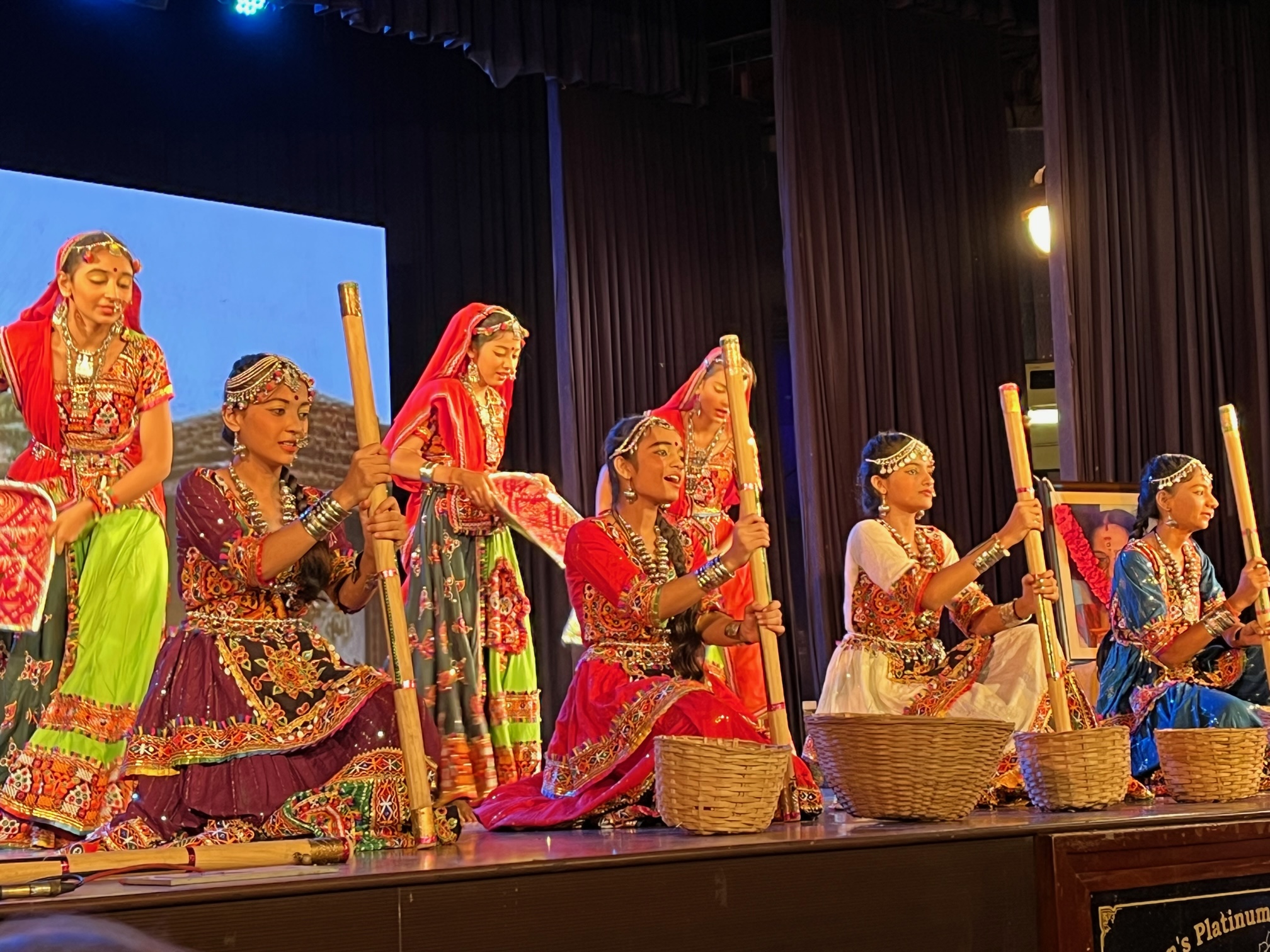 In turn and in small groups, the children, all attired in Gujarati costumes, presented a medley of music and dance, mostly folk, from that region of India.
In this medley, they presented some folk dances which are almost forgotten in that state – dances that women who worked at construction materials sites indulged in to keep off boredom, using their implements to keep the beat and move their bodies. Or dances of farm labour that one rarely gets to watch today.
Led by the school management, the effervescent Headmistress and teachers, the students had arrived at Bhavan that morning and prepared well for the evening show, with the Bhavan's team offering them food and hospitality.
Dancing to recorded music and colourful projections on the LED screen as a backdrop, the students, even the ones from Std.6, danced freely and with joy, impressing the audience who gave them all a standing ovation.
Yes, the regular Mylapore rasikas were missing at the venue, home-bound for Navaratri but for those who were at the venue on Tuesday, the show was a grand diversion from the regular fare rasikas experience at Bhavan.
Credit must go to the Bhavan's Chennai kendra for inviting school, college and community artistes to perform at this fest – even the artistes of the Bengali Association in Giri Road, T. Nagar had on Monday presented an engaging dance-drama, which rasikas who watched that evening spoke about the next day.