Students of Lady Sivaswamy Ayyar Girls Hr Sec School excelled at a state-level technology themed event
conducted by Peri Engineering College recently.
Renowned ISRO scientist Dr. Mylswamy Annadurai, the man behind India's moon mission, was the chief guest at the finale of this event.
Over 650 students from Matriculation and State Board schools competed against each other under seven domains.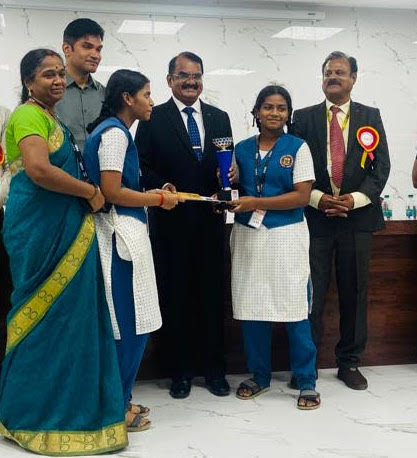 Deepika and Kavi Priya of Class 8 secured the first prize for their work under the domain "Renewable Energy and Solar Applications".
Ramya and Tanusri of Class 9 were awarded the third prize for their work under the domain "Automation and Robotics".