All Souls Day is observed in the Christian calendar each year as a day devoted for the departed souls.
At Saint Mary's Road cemetery, thousands of people visited and placed flowers, lit candles and incense sticks for the departed members of their families.
Fr. Y. F. Bosco of Our Lady of Guidance Parish in R.A. Puram said that nine priests celebrated Holy Mass in the cemetery at 4 pm with the main celebrant being Fr  Ritchie Vincent from Pastoral Centre, San Thome.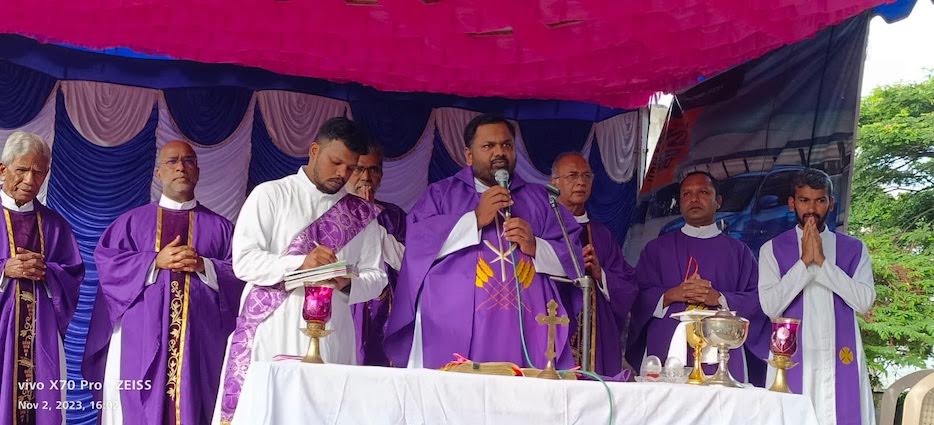 The  preparations for this service were made by Our Lady of Guidance Church. After the Holy Mass, all the nine priests went in different directions and blessed all the graves.
Fr. Bosco said the community appreciated the civic work done by Chennai Corporation and Urbaser Sumeet in cleaning the cemetery and also the help rendered by ward councillors – Amirda Varshini of ward no 126 and Vimala Krishnamurthy of ward no 124.
The local police had also made necessary arrangements to regulate traffic.
The cemetery was kept open from 8 am till 7 pm on Nov.2 and will be kept open till 7 pm till this weekend. Normally, it is closed at 5 pm.
– Report by Juliana Sridhar