Honouring mridangam guru Dr. Umayalpuram. K. Sivaraman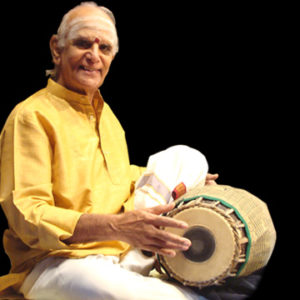 Rotary club of Chennai Spotlight is presenting the lifetime achievement award for outstanding service and excellence in the field of classical carnatic music to mridangam vidwan Dr. Umayalpuram K. Sivaraman in the presence of district governor R. Srinivasan on Aug 15 at Srinivasa Sastri Hall, Luz.
An independence concert by Rithvik Raja, R. K. Shriramkumar, Dr. Umayalpuram K. Sivaraman and Dr. S. Karthick will follow. At 10 a.m.