Despite challenges, this govt. nurse continues in the field, beyond 70 days now.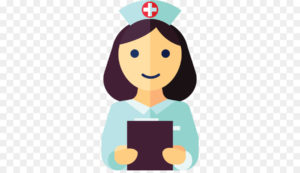 "Even if the virus cases go down by one, due to my work, I will be very happy," says 50-something-old Vijayakumari, a nurse attached to Urban Primary Health Centre (UPHC) at C. P. Ramaswamy Road, Alwarpet.
Vijayakumari is one among the dozens of nurses who have been going around the neighbourhood to survey and identify people with virus symptoms (fever, cough, breathlessness).
The frontline worker has been at her post for 70 continuous days since lockdown. And now, although she finds her work challenging, she continues to be at it.
Says Vijayakumari, "I'm happy that I could be of some help to the government in controlling the virus spread. Hence, I continue to do my best even if work is challenging."
A typical day starts at 8 a.m. for Vijayakumari. "I quickly finish all my household chores early in the morning and reach Alwarpet UPHC by 8 am. Soon, after getting the list of areas for the day's survey, I'm off to the field wearing masks and gloves."
The nurse's intended area of survey mostly include slums like Kabali Thotam, Visalakshi Thotam, and Subbarayan Salai that have reported virus cases.
"I have been assigned to survey a population of 13,000 from these areas." And this, she says has to be covered over a period of one month. "Every day, I survey at least 35 to 40 families so by the end of the month I will be completing the total population of 13,000. If people are found having symptoms they will be sent for testing," the nurse says.
The survey will go on until about 1 p.m. "People mostly cooperate during the survey. But making them follow the precautions is very difficult. They wear the mask and keep distance only when I'm around. But as soon as I leave they are back to crowding and not wearing masks."
"I keep telling them to follow the rules, but only some follow, " she says.
Later, I have lunch at the UPHC. Then, till about 3 p.m., I carry out my usual work of administering vaccines to newborns and carrying out regular check-up for pregnant woman and young mothers.
Nowadays, she says they take extra precautions before treating newborns/pregnant women. "I sanitise my hands and legs twice or thrice before treating them at the UPHC. We also send pregnant women for COVID testing even if they do not show symptoms."
Once in 3 or 4 days, she says fever camps are also organised near virus prone slum areas. "During the camp, a Corporation's doctor would check the temperatures of all residents there. If anyone shows virus symptoms, we follow up and send them for testing."
Vijayakumari's day gets over at around 4 pm and she reaches her Saidapet home by 5 pm. "Through the lockdown, I have been eating only home-cooked food and healthy fruits to keep my immunity up. Also, I don't drink water from outside."
Does she fears contracting the virus? "I do fear. But I carry on with my duty after taking all precautions. My husband and children went to our native place even before lockdown. So, I'm relieved that they will not get infected due to me."
Picture courtesy: www.subpng.com
This entry was posted on Tuesday, June 9th, 2020 and is filed under
Corona Virus News
,
People
. You can follow any responses to this entry through the
RSS 2.0
feed. You can skip to the end and leave a response. Pinging is currently not allowed.