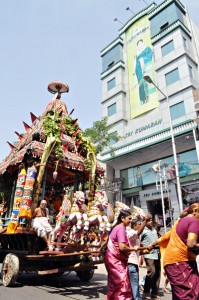 Devotees of the Sri Velleswarar temple located at South Mada Street pull the ther during the procession in connection with the Vaikasi festival.
The fest was celebrated from May 17 till May 29. Cultural programmes like nadaswaram recitals and music and dance concerts were also organised everyday as a part of the fest.
For more information contact the temple office at 2461 1393.