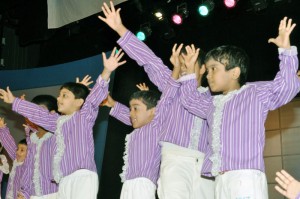 Raack academy of dance presented its annual Summer showcase ' Storm'.
The event was held on May 28 at 6.30 p.m. The show was held at The Music Academy.
The show also featured Chimaine Shadd from Las Vegas, she had been the instructor for the children during the camp.
In the picture are teenagers who attended the summer dance camp conducted by the academy.
This is an item at the dance show the was held at the Music Academy.