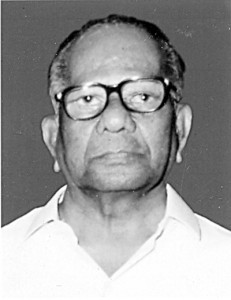 A. Swaminathan, a resident of Leith Castle South Street passed away on June.
Born in 1913 he studied in St. Mary's Anglo Indian Higher Secondary School, George Town.
He got married in 1944 and moved to Mumbai in 1949.
He served in the Ministry of Defence and retired as an administrative officer.
He was blessed with five daughters and three sons.
He moved back to Chennai in 1993 to lead a retired life.
He lived at 6/9, Dawn Apts. South Leith Castle St.
He has 14 grand children and 2 great grand children.