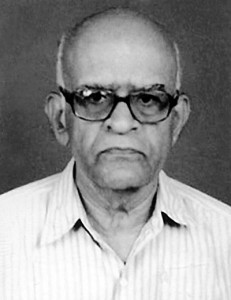 T B Srinivasan (80), a resident of R. A. Puram, passed away in Chennai on June 10 two days after completing  80 years of age and two days before the second death anniversary of his wife Rajalakshmi on June 12.
He  served in  Syndicate Bank in various capacities for more than three decades and was known as TBS in the bank circle.
He was the manager at the Kancheepuram and Tiruvallur branches and was later deputed to serve in the Inspection Department.
A strict disciplinarian and perfectionist, he would normally begin the day at 6 a.m. by having a regular walk on the Boat Club road.
Though not formally trained in carnatic music he would attend kutcheris and was a familiar at local sabhas.
He would also associate himself in the field of cricket by encouraging the participation of his grandson Aswathkumar in the TNCA under-14 matches.
He leaves behind his son and daughter. His son,T. S. Venkataramani can be contacted at Flat 2, 'Sobhana', No 49, 2nd Main Road, R. A. Puram. Ph,: 24354822.