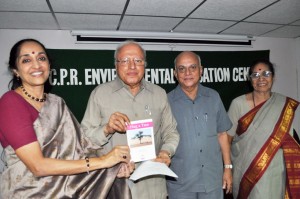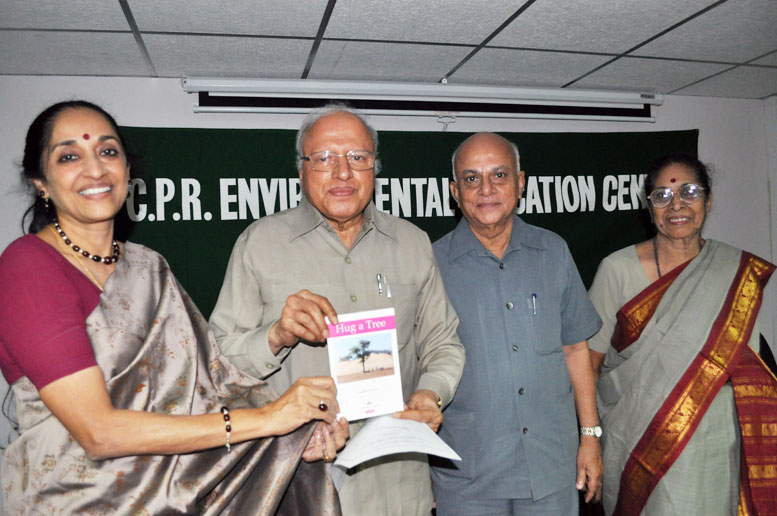 C.P.R. Environmental Education Centre presented the annual environment education awards on July 31.
The Award for Environment Education 2010 was awarded to Bency Joy, teacher of Government Secondary school, Subashgram, Diglipur, Andaman and Nicobar Islands.
The Green School Initiative Award 2010 was awarded to R. K. M. Sarada Vidyalaya Model Higher Secondary School.
The chief guest for the award function was Dr. M.S. Swaminathan, Chairman of C.P.R.E.E.C and N.R. Krishnan, Former Secretary, Ministry of Environment and Forest, Gov. of India.
A play titled 'Hug a Tree' written by Nanditha Krishna, Director, C.P.R. Aiyar Foundation was released during the event.
The photo shows (L to R) Nanditha Krishna, M.S. Swaminathan, N.R. Krishnan and M. Bargavi Devendra posing with the book released. To see more pictures of the award function click here.