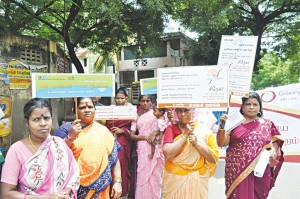 A walk was organized by Sneha on September 10 in view of 'World Suicide Prevention Day'.
The walk began at Raja Muthiah School and ended at Mandaveli MTC bus terminus.
Sneha is a NGO that works towards suicide prevention. It is located at 11, Park View Salai, R. A. Puram. It is open from 8 a.m. to 10 p.m. and can be reached by email: help@snehaindia.org,  It also has a 24 hour help-line – 044 2464 0050.