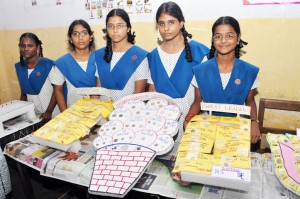 Lady Sivaswami Ayyar Girls' High School, Mylapore had its 59th Annual Exhibition in their school campus on November 26 and 27.
The chief guest for the event was Dr. N. Padmandham.
Girls displayed their talent and creativity through folk dances, Tamil debates, glass paintings, greeting cards and numismatics (seen in the photo).
Many schools visited the exhibition that was organised by this school.