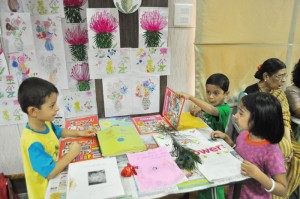 The primary students of Hari Shree Vidyalayam presented an international school award project on 'Flowers around the world'. This was held in the school campus last week.
Special focus was on the flowers from nine countries. Children had made flower bouquets, flower pressing, collage and scrapbooks.
They also put up a song and dance performance for the parents and other visitors.