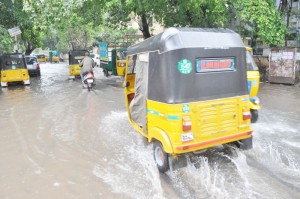 Continuous rain has disrupted the daily lives of the people in the area.
It has been raining continuously for the last two days as a depression has occurred in the Bay of Bengal.
All schools and colleges were closed on Monday.
Many places in the Mylapore area were flooded with rain water, trees had fallen on some road and potholed roads have turned into accident zones.
Here is a photo of Dr. Ranga Road taken on Monday.
<< You too can mail us photos of the severity of the rain in Mylapore. Mail to – mytimesedit@gmail.com>>