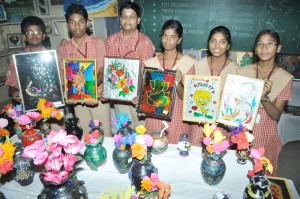 Students of Sivaswami Kalalaya Senior Seconday School, Mylapore presented a 'Craft Bazaar' at their campus last week.
Artist Rajeswari inaugurated the show on Jan 6.
On display were works of art and craft made by the students.
These included wall hangers, pot decoration, junk art, glass and mural painting and soap carving.