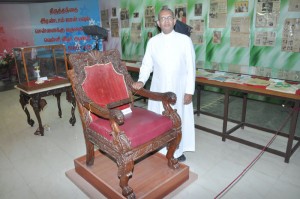 The Archdiocese of Madras – Mylapore is celebrating silver jubilee year of Pope John Paul II's visit to Chennai on February 5, 1986.
It is organising a week long exhibition on the Pope's visit at the SAn THome Basilica's Mueseum.
Check out phoots, press reports, rosaries and medallion brought by the Pope and the Throne he used at Holy Mass on the Marina.
Open from 8 a.m. to 8 p.m. till February 13.
Open to all, admission free.