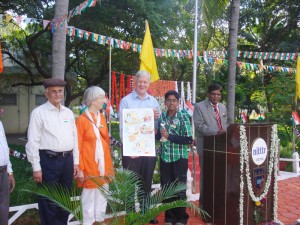 V. Vignesh, a VIII student of Sir Sivaswami Kalalaya, Mylapore won the first prize in the painting contest held on the topic "Rural Women Empowerment".
It was held at the National Institute Of Technical Teachers Training And Research on January 26 in Taramani.
He was awarded with a prize by Dr. S. Mohan the director of the institute.